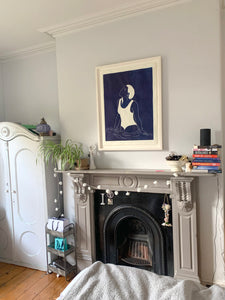 Hello!
I hope you enjoy looking around the site.
If you're looking for something specific or if you want to commission a piece of work, please just drop me a line or message me on Instagram @jamesnunnart
My studio is usually open if I'm in it, so if you're in Bath please come and see me – just message ahead so I know you're coming – 07753 838908
I always want to make things affordable for people so if there's something you love and want to pay in instalments, I'm more than happy to work something out!
Enjoy!
Explore my work
---
For book design and illustration click here